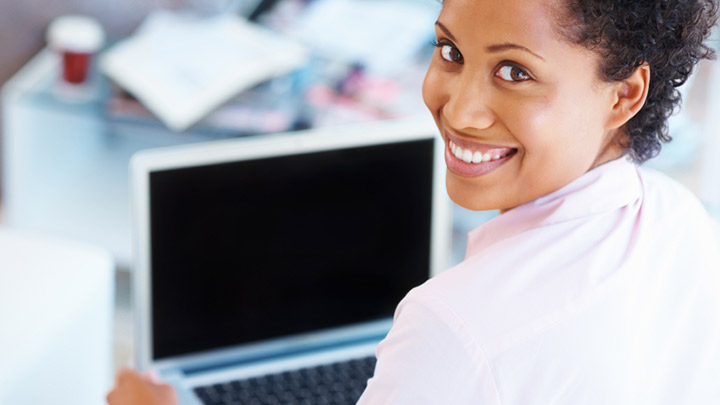 During virtual interviews, families of pediatric patients shared with AHS how staff behaviours, attitudes, collaboration and prioritization of family experience matter most in making them feel safe.
Collaboration defines and promotes patient-centred care
Story by Kathleen Deman
Two Alberta Health Services' (AHS) teams and families of pediatric patients are co-designing novel approaches to patient-centred safety.
Members of the Provincial Patient Safety and Engagement and Patient Experience teams have come together to build on work that began in 2017, when the Alberta Children's Hospital (ACH) and Stollery Children's Hospital created the Safest Together program to improve pediatric patient safety by collaborating with a network of children's hospitals committed to the same goals.
The program had some great successes, such as reducing blood stream infections in children with central intravenous catheters. Despite these successes, the team recognized more can be done so all families experience the hospital setting as a safe place where they can openly communicate and share concerns with their healthcare team.
"We knew we needed to start by talking to families and understanding their perspectives and priorities when it comes to the safety of their children in hospital," says Jennifer Thull-Freedman, Quality Lead for Pediatric Emergency Medicine at ACH.
"We also knew we would want families to help us design new approaches and measure improvement. To be able to do this well, we needed to add team members and be able to develop resources, so we applied for grant funding. The project has elements of qualitative research, innovation and quality improvement."
Funding for this new initiative comes from the Alberta Children's Hospital Research Institute, the ACH Foundation and the University of Calgary Department of Pediatrics.
The team began by interviewing the parents of patients admitted to ACH and Medicine Hat Regional Hospital. ACH collaborated with Medicine Hat Regional Hospital so they could include perspectives of families and healthcare providers in a regional pediatric setting.
The team made sure to include families from diverse backgrounds so even those who may sometimes be less likely to share their opinions would be represented.
During these interviews, families shared how staff behaviours, attitudes, collaboration and prioritization of family experience mattered most in making them feel safe.
Taking what they learned from patients and families, the team moved on to the next step — clarifying priorities and finding areas for improvement. To do this, AHS Design Lab and members of the Provincial Patient Safety and Engagement and Patient Experience teams conducted a two-hour virtual workshop with 32 participants in June.
"We co-designed the workshop to include patients and families, allowing us to elevate their voices when it comes to safety," says Consuelo (Coty) Ong, Senior Patient Safety Specialist and project co-design lead. "It also gave us a chance to learn with them and, most importantly, to be fueled by them to move forward with this project."
The workshop brought patients, families, frontline staff, physicians and Safest Together members together, with goals to create a co-designed definition of safety and shape safety work to better address the priorities of patients and families.
"Meaningful interaction occurred between healthcare providers and patients, including myself, throughout the workshop," says Kristine Russell, AHS Patient and Family Advisor.
"Throughout the workshop, the dialogue was reciprocal between healthcare providers and fellow patients. We found ourselves frequently sharing similar comments and resonating with each other's perspectives."
The topic of psychological safety arose frequently. Many noted its importance to patients — and how it's foundational for overall patient safety. Psychological safety allows families and healthcare providers to be open with each other, to communicate without fear of judgment or reprisal, and to connect compassionately. Healthcare providers also shared how important this is in their roles.
With a newly-found focus on psychological safety, the team is now developing and testing solutions for families to increase their sense of safety, their awareness of existing safety initiatives and their ability to share concerns.
"When patients experience a feeling of psychological safety during their interactions with healthcare providers," adds Russell, "they can be empowered to take an active role in their healthcare journey."
---
AHS is committed to fostering an environment where everyone feels safe, encouraged and enabled to discuss safety issues and continues to look for ways to improve. AHS is proud to take part in World Patient Safety Day on Sept. 17. This year's theme is Engaging Patients for Patient Safety. To learn more, visit Healthcare Excellence Canada.